SKYMARK
Korean Bath (SPA)
DMZ Demilitarized Zone between North Korea and South Korea, 2017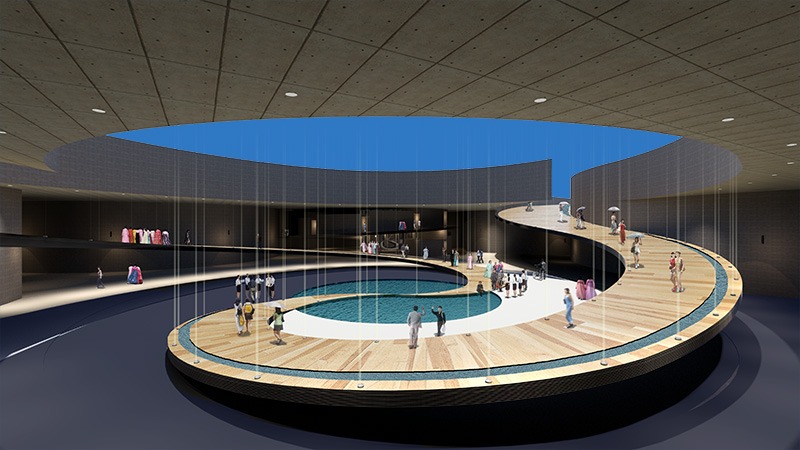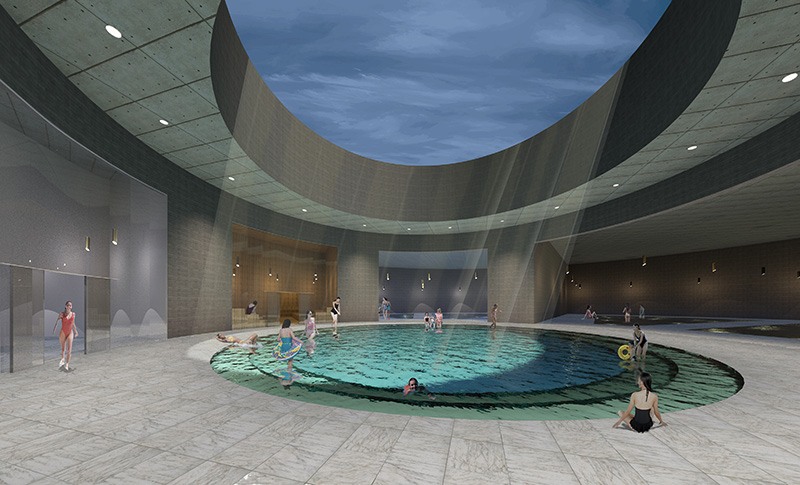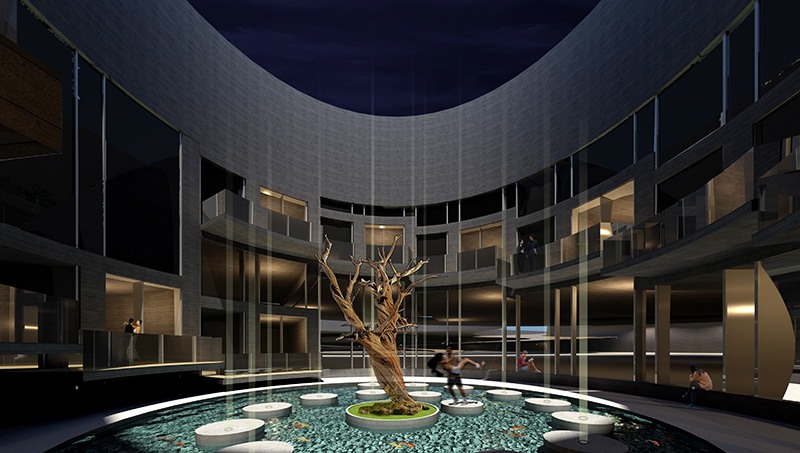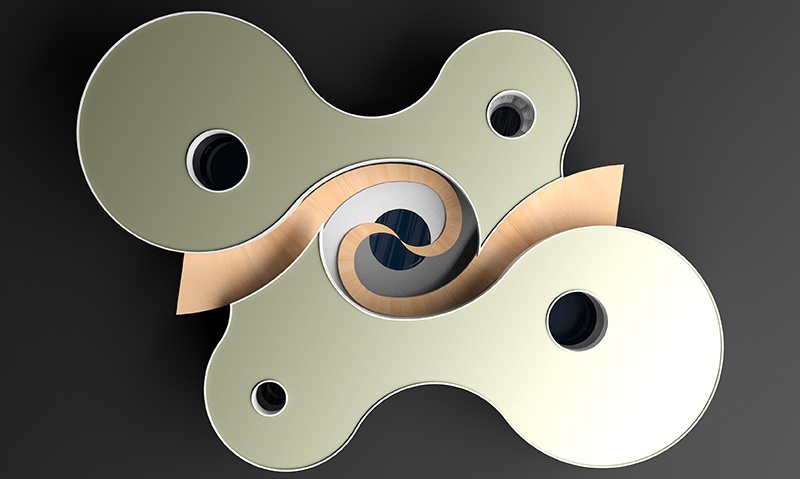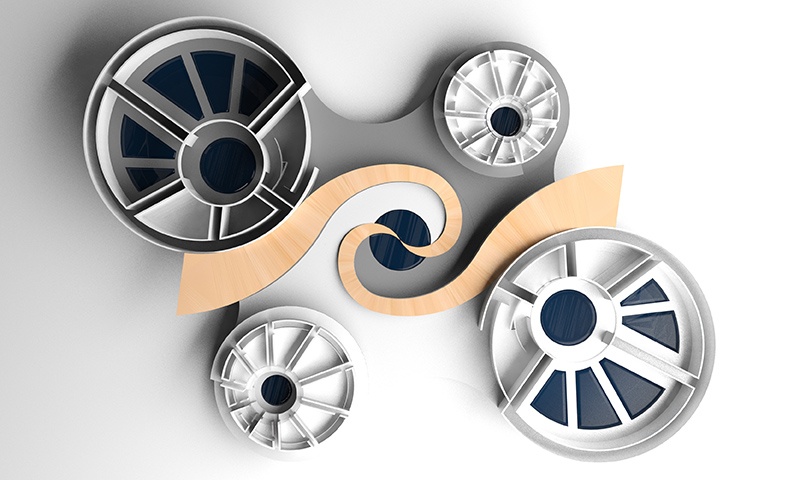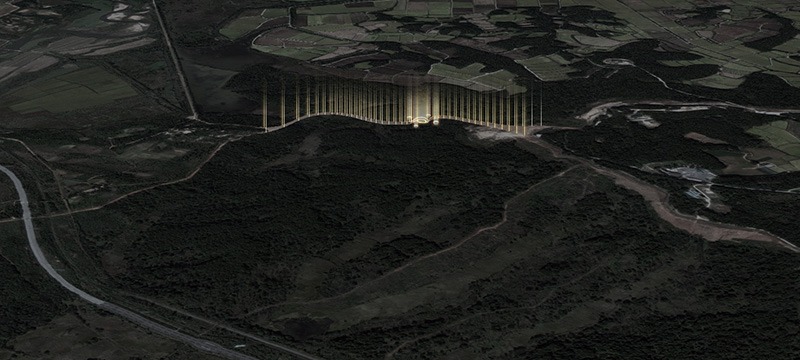 SKYMARK
Korean Bath (SPA)
DMZ Demilitarized Zone between North Korea and South Korea, 2017
CONCEPT
We consider this border as an opportunity of reconnection between the north and south. For this reason, there are two different access that arrive into the meeting point. As a symbol of this unification the water runs down through both ramps and mixes in the central courtyard.
The peninsula of Korea is divided by a dark belt. Left for 50 years inhabit and untouched, this area has become a darkness land. The project is located 100% underneath. Only five holes are visible on the earth to remember the holes made for the mines in this conflictive area. At night the light shows up into the sky creating a SKYMARK, a starry night.
DESCRIPTION
There are two access, north Koreans arrive from one side, south Koreans from the other side. This way starts from each side of the borders. It is a long and sinuous way that give the people the time enough to process the meeting experience that they will live.
There are five areas, each one is around a courtyard.
The main area, the meeting point, is located in the center, where the tow ramps of the access arrives. It is an empty space, letting the people fill it with memories and experiences of their lives. is a place without walls or fences, is a place to meet and interact, a place to exchange and share, is a place for peace and love, is a place for unification. Under the earth there are not north or south.
The bath area is divided in two areas, men and women. Traditional Korean baths are naked areas. For the social interaction there is more confidence when you don´t have nothing to hide. The bath access is through the changing room. First is a lockers area to leave the clothes, after that are the showers and WCs and the arrive the courtyard which is surrounded by the hot pools, cold pools, sauna and ice room. In the middle of the courtyard is a warm pool where the people is more comfortable to chat.
There are two more areas, one for eat and one for sleep. Both are around a courtyard and the rooms are located in an ascendant spiral. There are many different sizes of rooms having the chances to have private spaces with the number of people you need.