Kangaroo Island Hotel and Villas
Design of Hotel and Villas at the coast of Kangaroo Island, Australia, 2015
Site Area: 320.000 m²
Built Area: 20.000 m²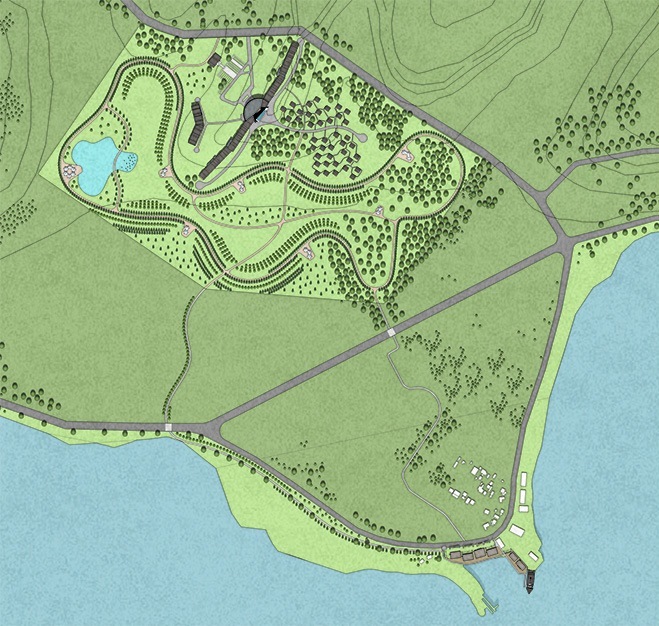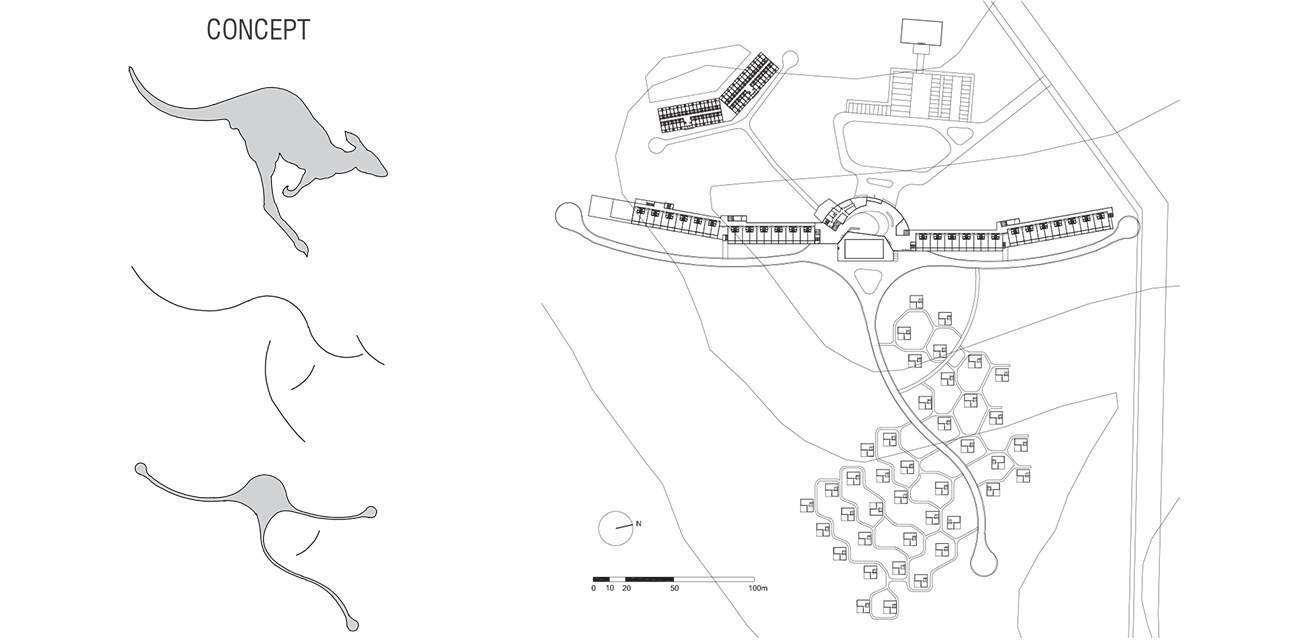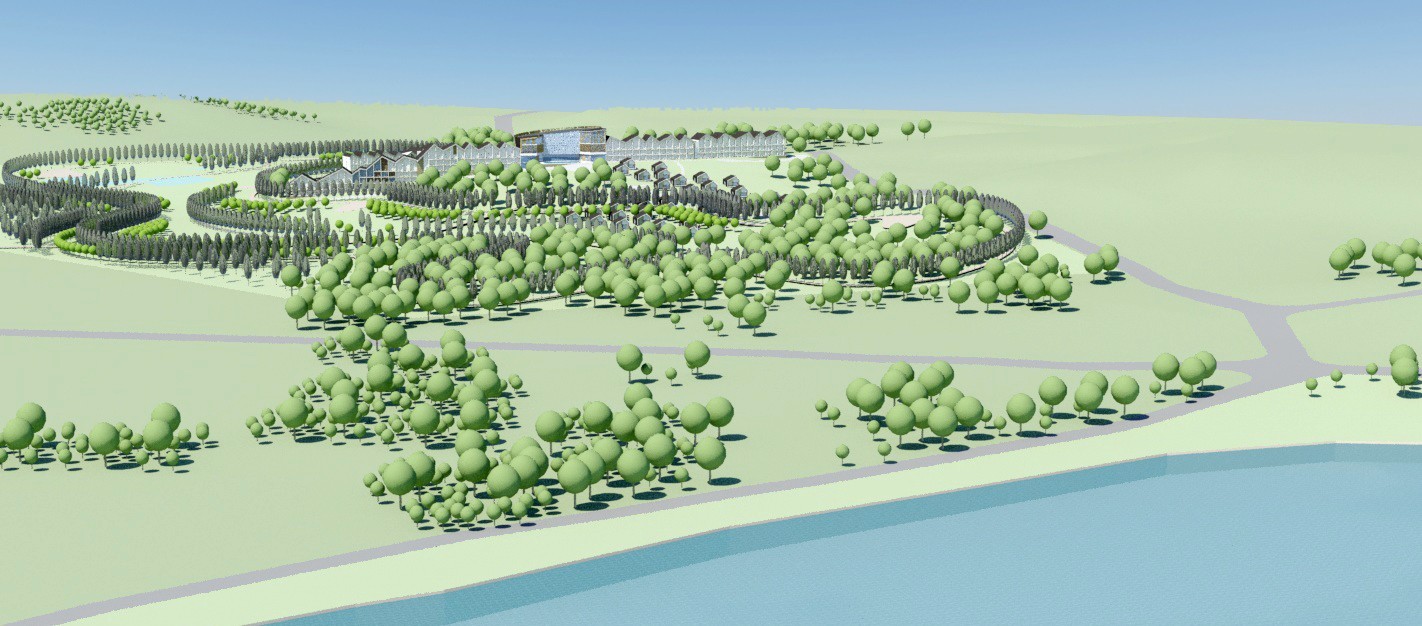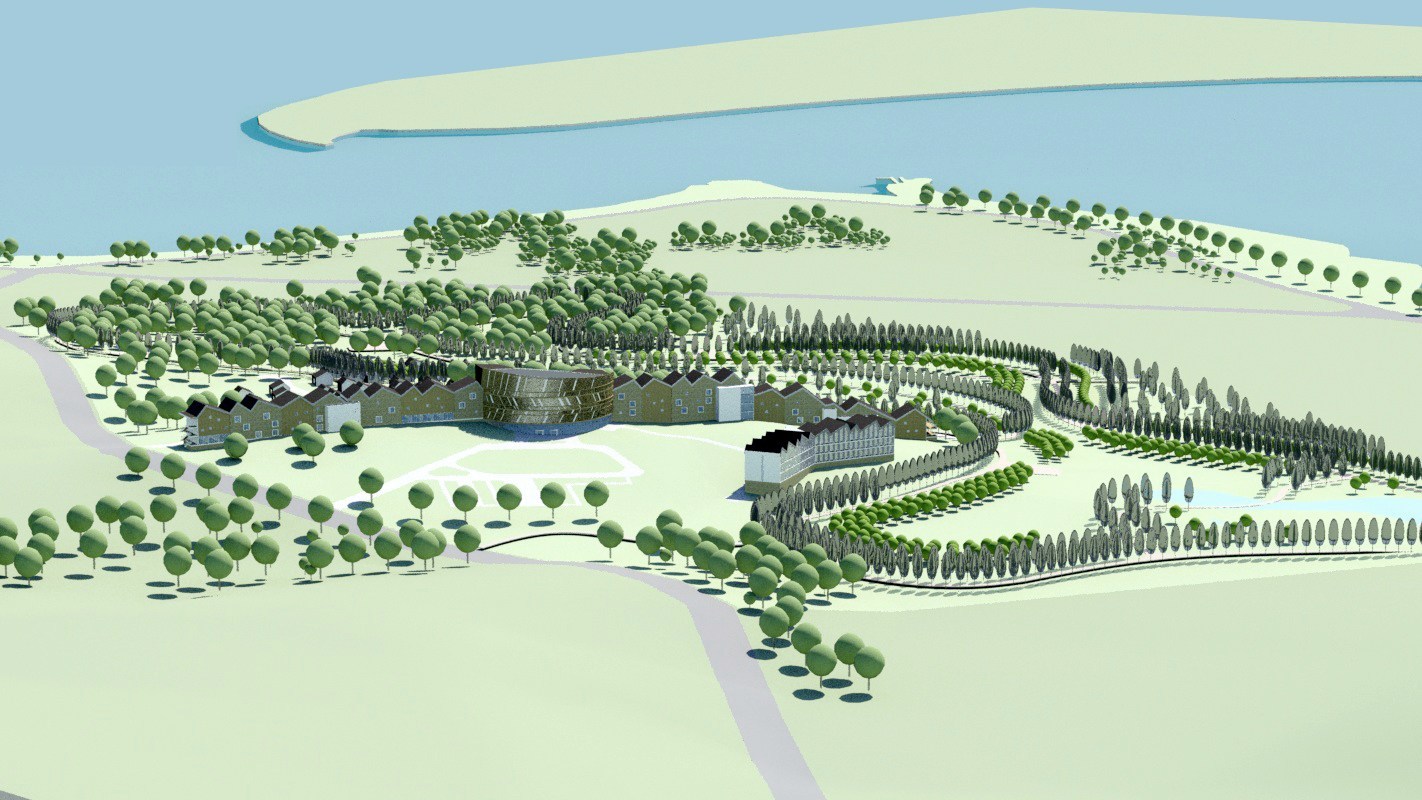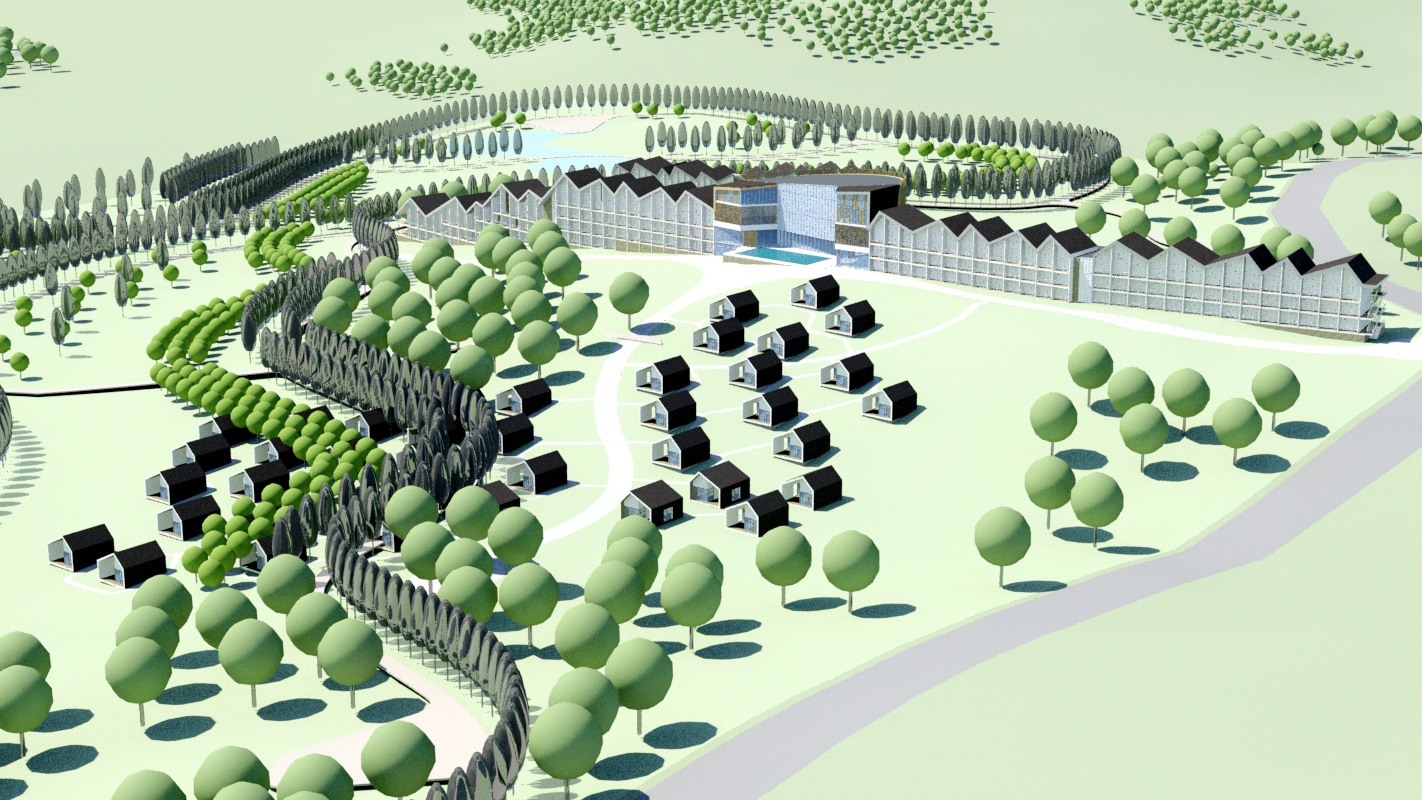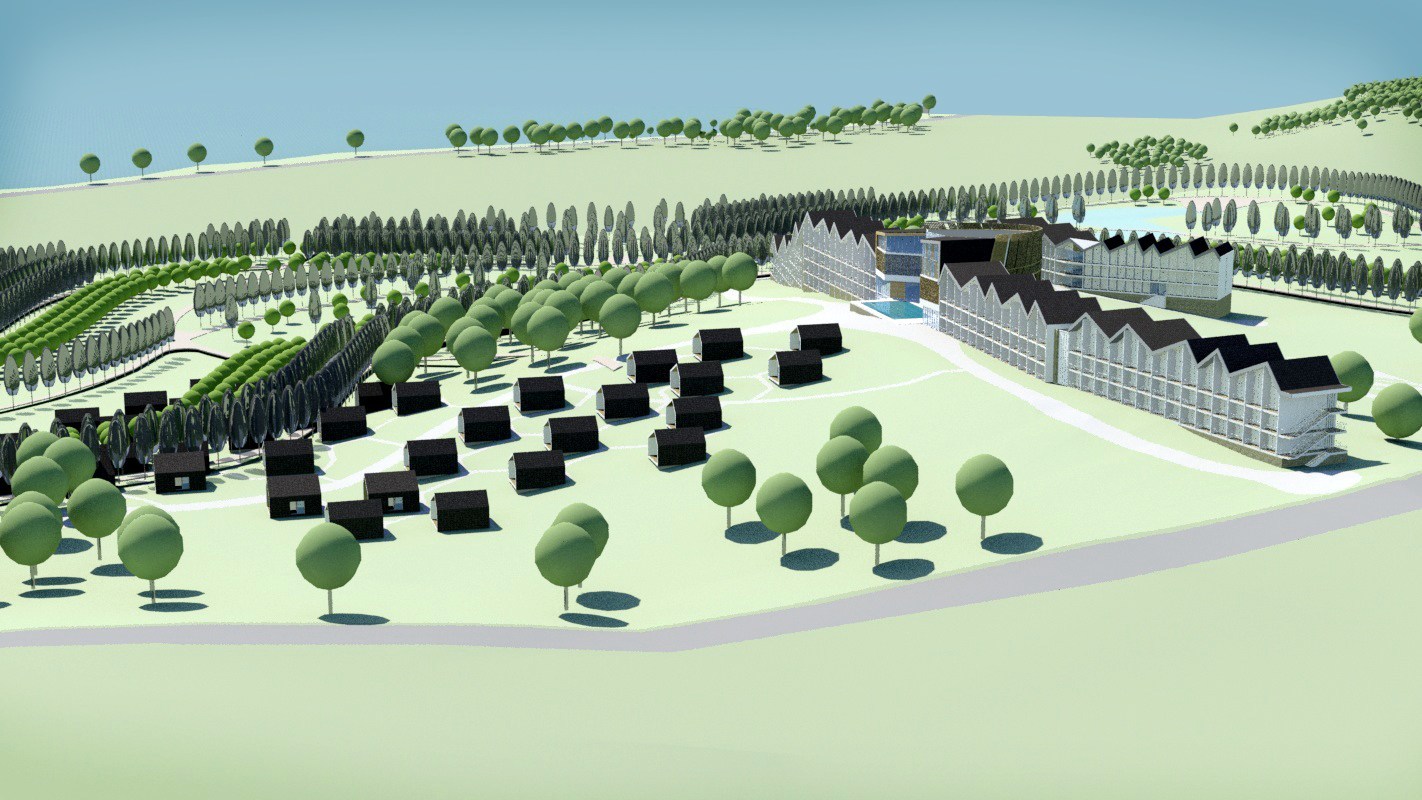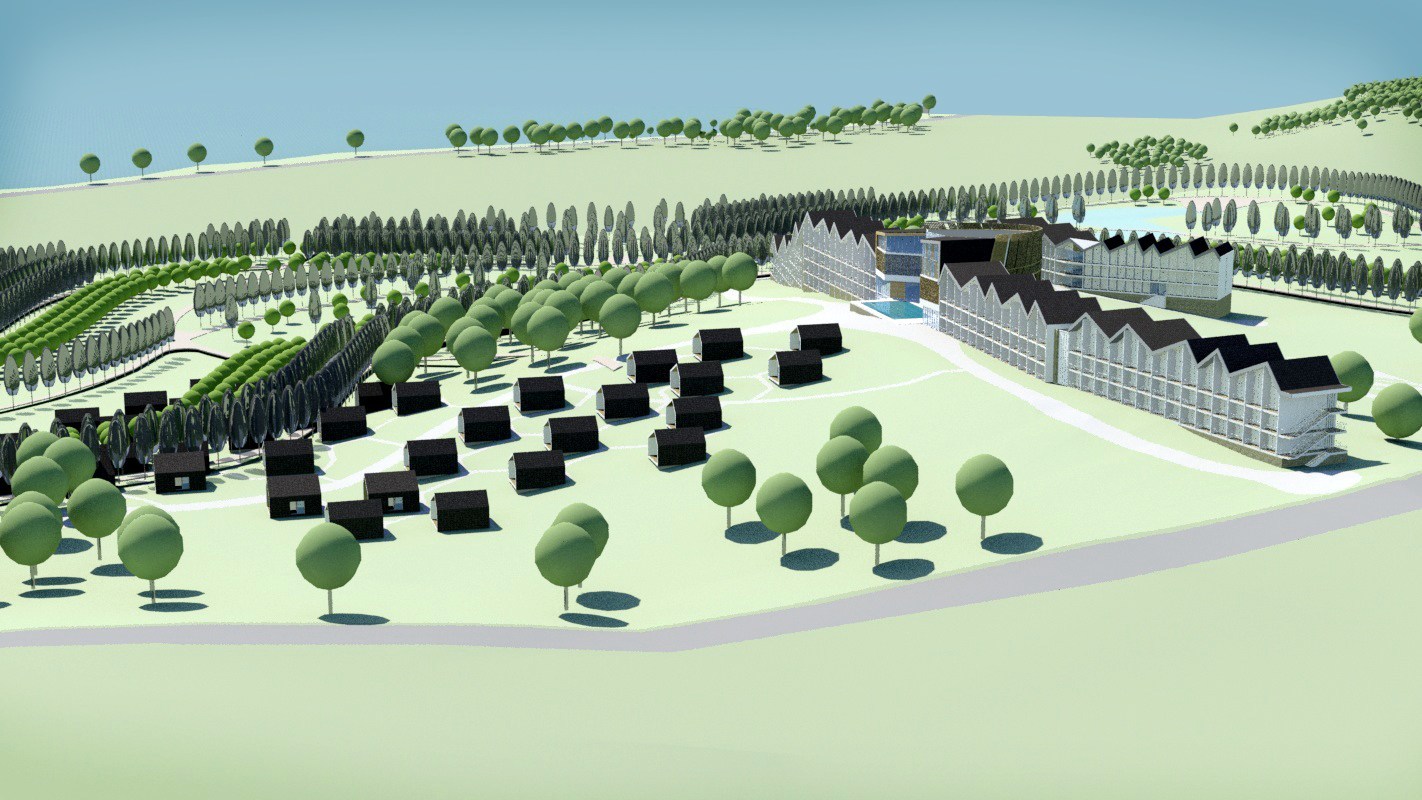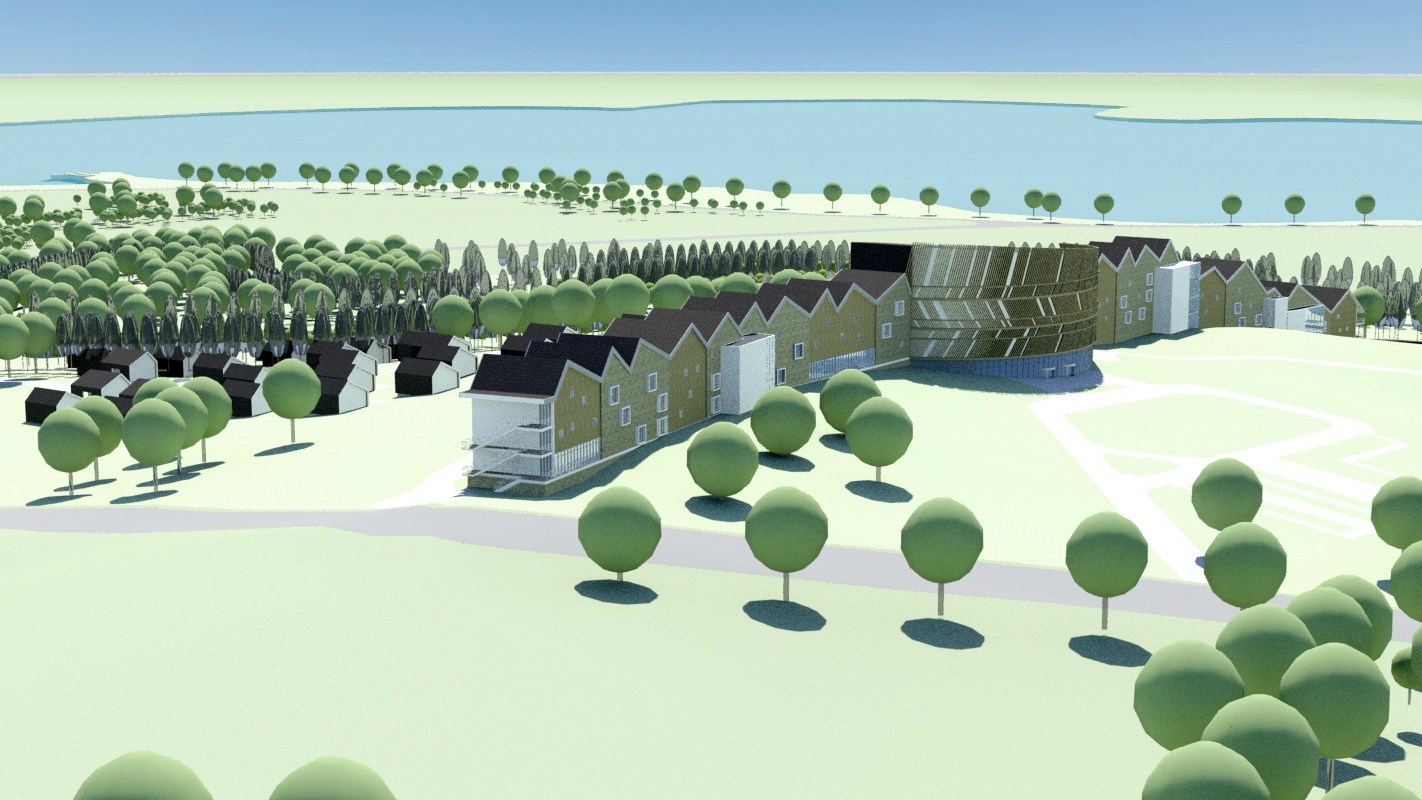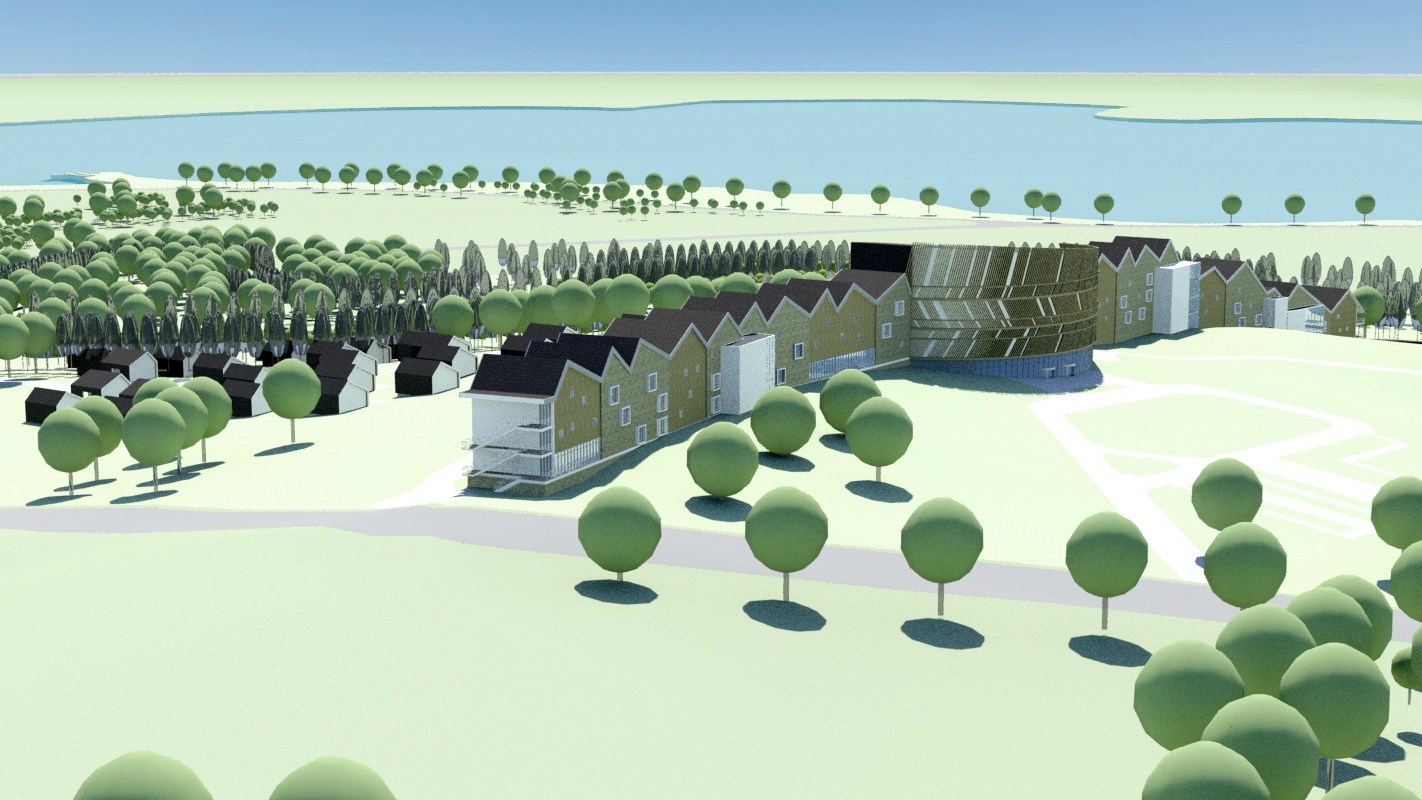 Kangaroo Island Hotel and Villas
Design of Hotel and Villas at the coast of Kangaroo Island, Australia, 2015
Site Area: 320.000 m²
Built Area: 20.000 m²
The project required to maximize the views to the sea, so the main building describes a long longitudinal line that follows the profile of the hill.
An irregular pitched roof is used to break the horizontal shape of the building into smaller vertical pieces.
The villas were scattered downhill along one of the main roads facing East and avoiding the existing trees.
The landscape is based on a main path that goes all around the site, avoiding existing trees and the villas and hotel building. This path is crossed by secondary paths as shortcuts or connections to different parts of the site. Scattered across the site and attached to the paths we can find wider resting areas, as highlights that make the experience of the landscape more interesting.
Design Team:  Rubén Ruiz, Luis M. García Santillán Rubinstein