The Noodle Project 八面玲珑
Passages Competition, Shanghai, China, 2014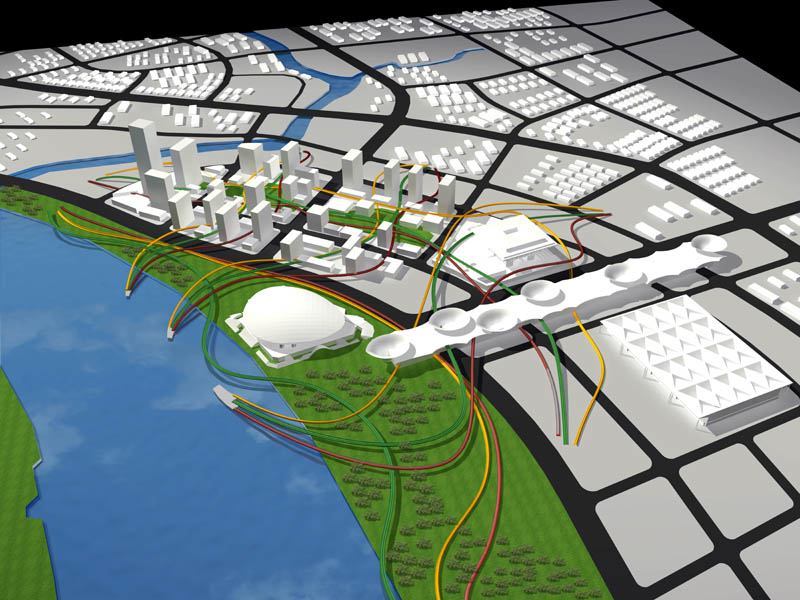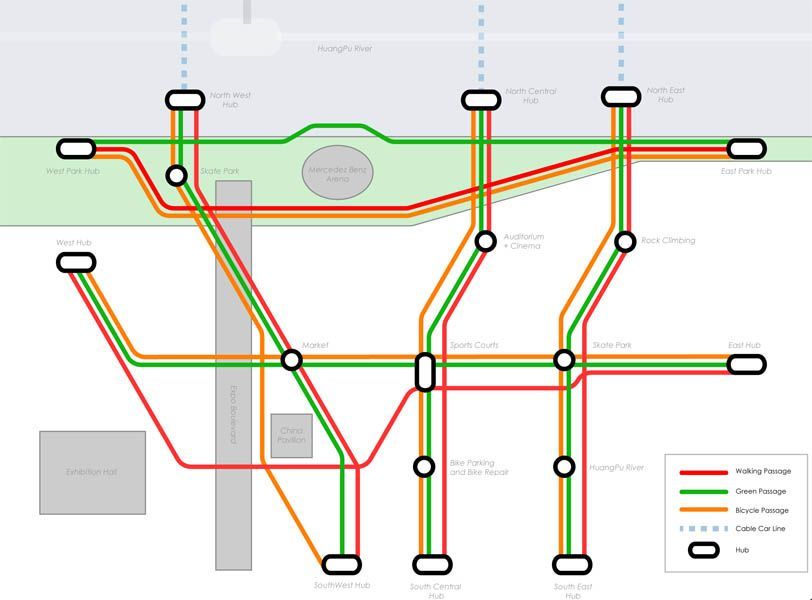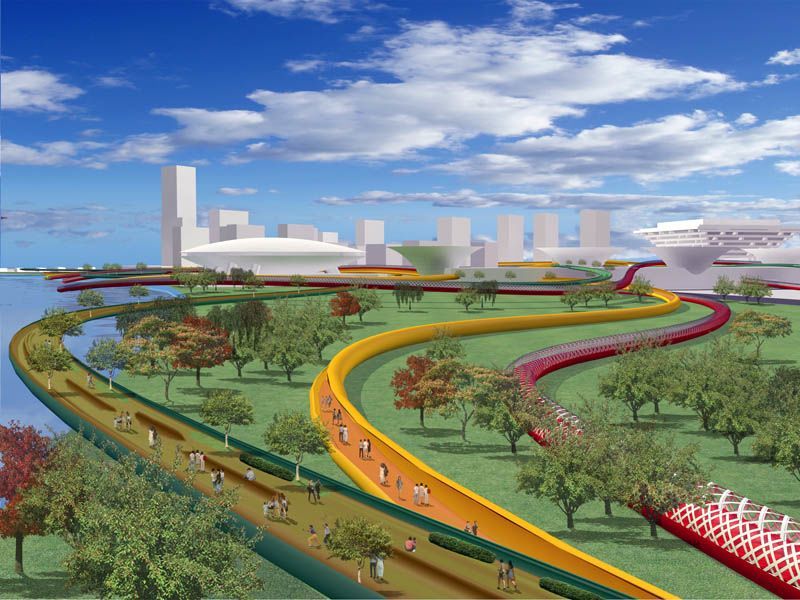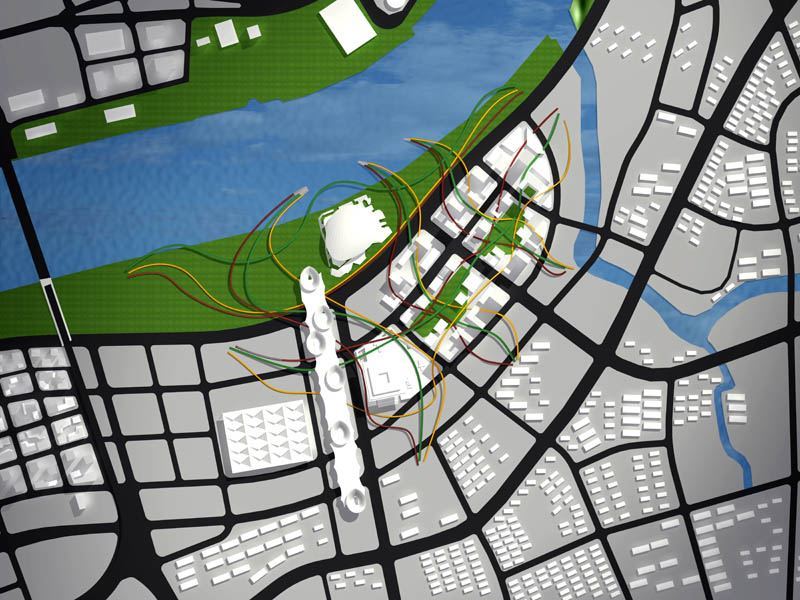 The Noodle Project 八面玲珑
Passages Competition, Shanghai, China, 2014
The project is based on the idea of a new circulation system paralel to the existing one. A space away from noise and aggressive traffic circulation, without obstacles. The idea is that pedestrians and cyclists can circulate within the site with total freedom and safety.
This system consists of a Network of Connection Lines at 3 different speeds: The Green Line, from 0 to 5km/h; The Orange Line, from 5 to 10km/h; and The Red Line, from 10 to 25km/h
The network is divided in 5 Connectors of 3 Lines (Green, Orange and Red) each one of which connects 2 opposite points of the site.
We see this system as something that can be expanded to other areas of the city in the future, creating a new, cleaner and better way to move around the city.
The Green Line:

It's an elevated linear park that serves as a slow pace connection between the different spots of the site.

It´s intended to work a green recreational space, provided with rest areas, playground, sports facilities and even phone battery charge spots.

People will be able to practise sports, taichi, dance and other performances in a healthy environment.

Since the line will be always in a high position it will be a perfect place for people to enjoy views of the skyline of the city.
It's a pedestrian linear connection that moves people away from obstacles and dangerous traffic.
The line will be provided with different commercial activities focused on the needs of the pedestrians, like food and beverages.
Since the site is a CBD (Commercial and Business District) we intend the pedestrian line to be internet connected all along via Free WiFi
The line provides half covered areas to protect pedestrians from rain or sun.
The Red Line:

It´s a bicycle linear connection that provides fast, fun and obstacle free circulation for cyclists and roller skaters.

The idea is for this line to become the fastest way to circulate within the site.

The higher speed of this line makes it require an extra level of safety: the line is fully covered, provided with lateral protection and special antiskid pavement materials.
The intersection of different lines generate special areas:

Green + Red
Skate Park
Bicycle Park
Bicycle Repair Workshop

Green + Orange
Auditorium
Market
Rock Climbing

Green + Orange + Red
Sports Courts
Connector Hubs
Design Team: Luis M. García Santillán Rubinstein, Rubén Ruiz, XuHua