Peacock Watertown
Kunming, Yunnan Province, China, 2015
Area: 72.4 Ha.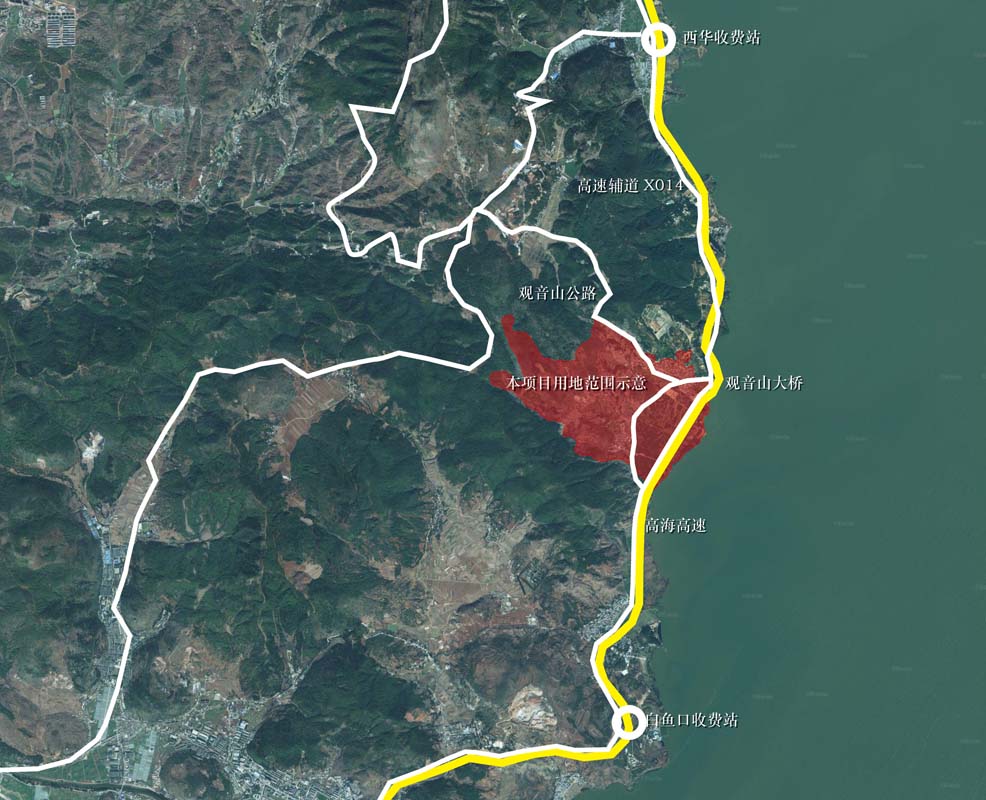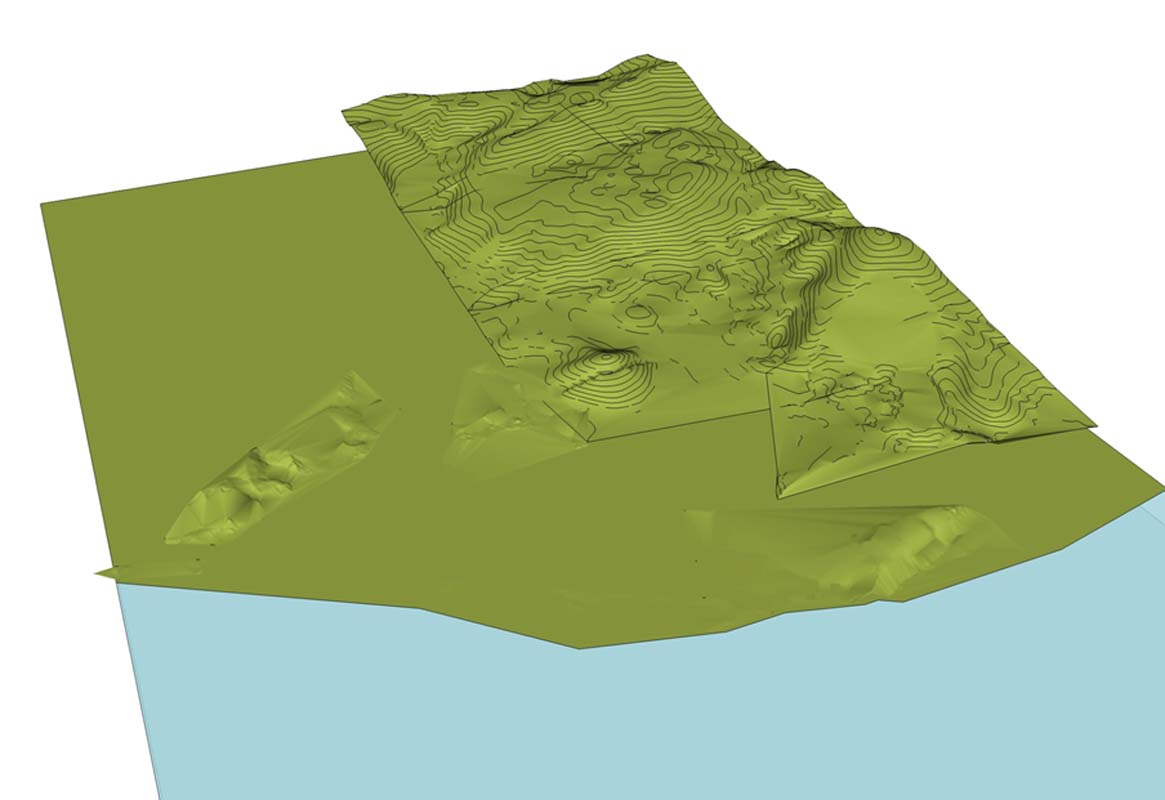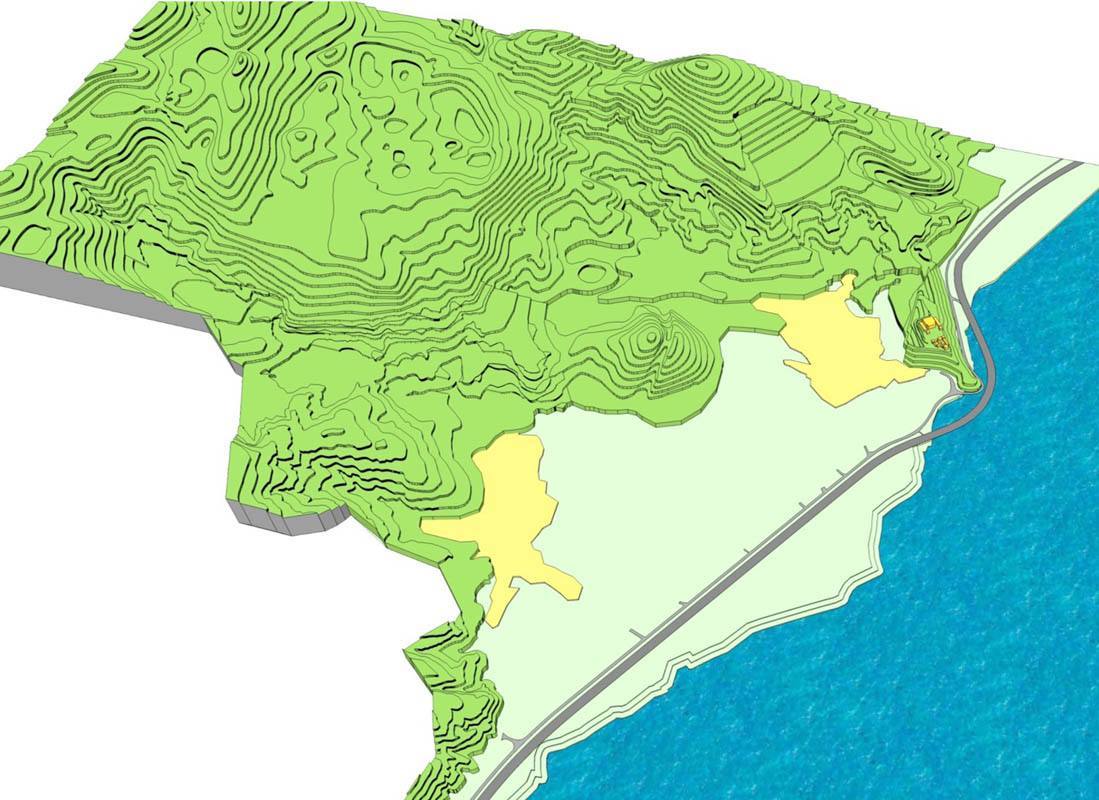 terrain condition
Managing density and creating appropriate building form to respect the land is the big point of this study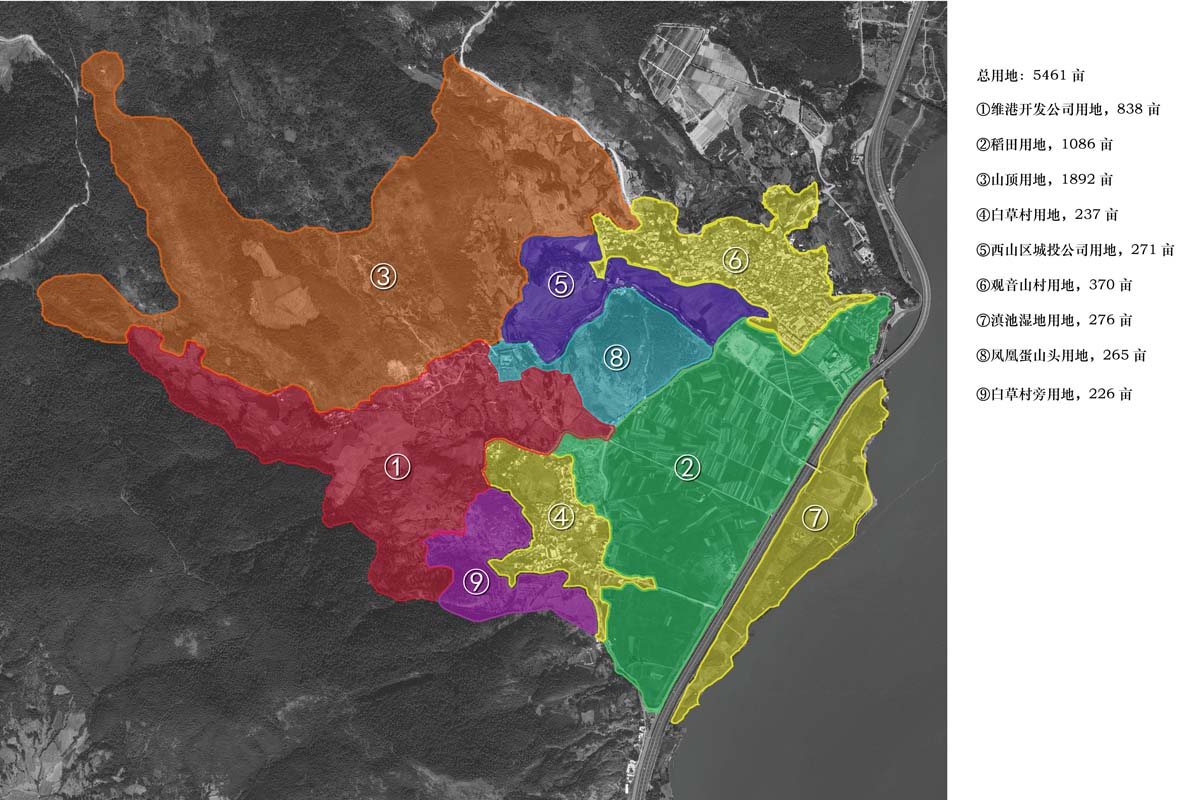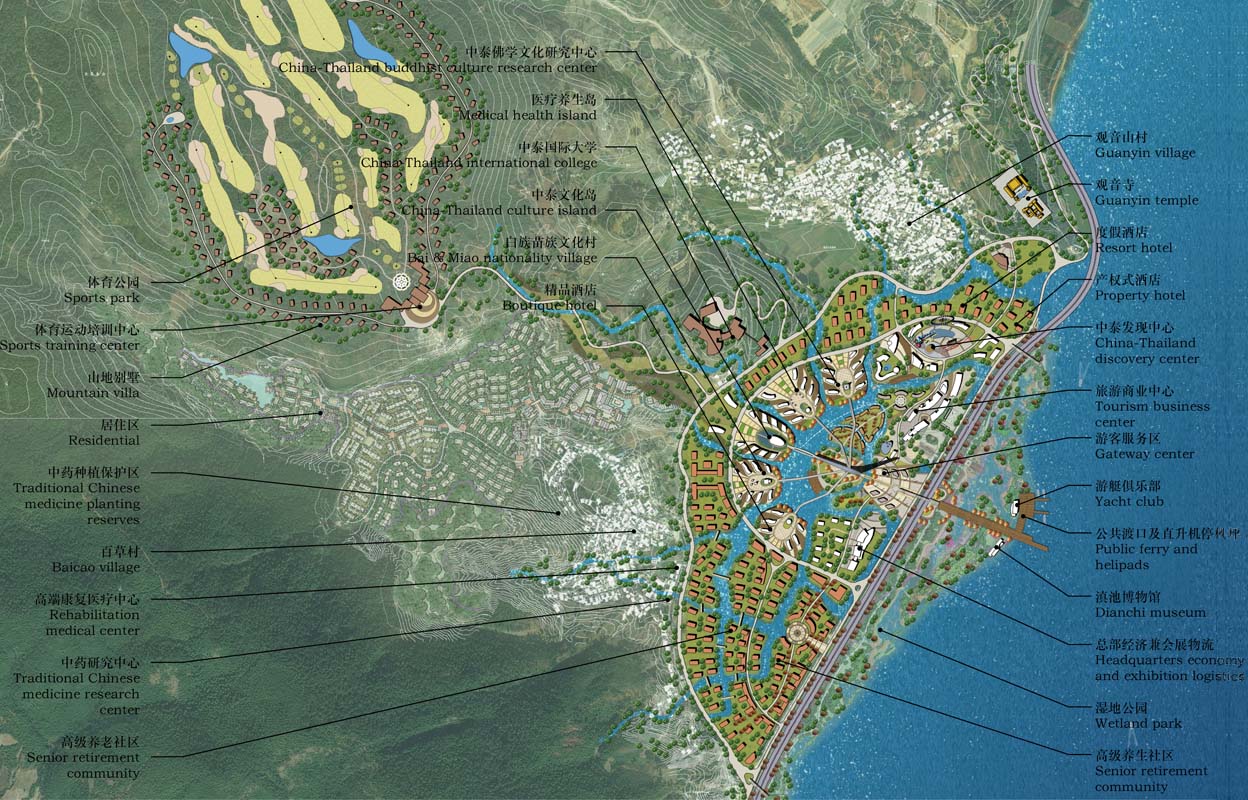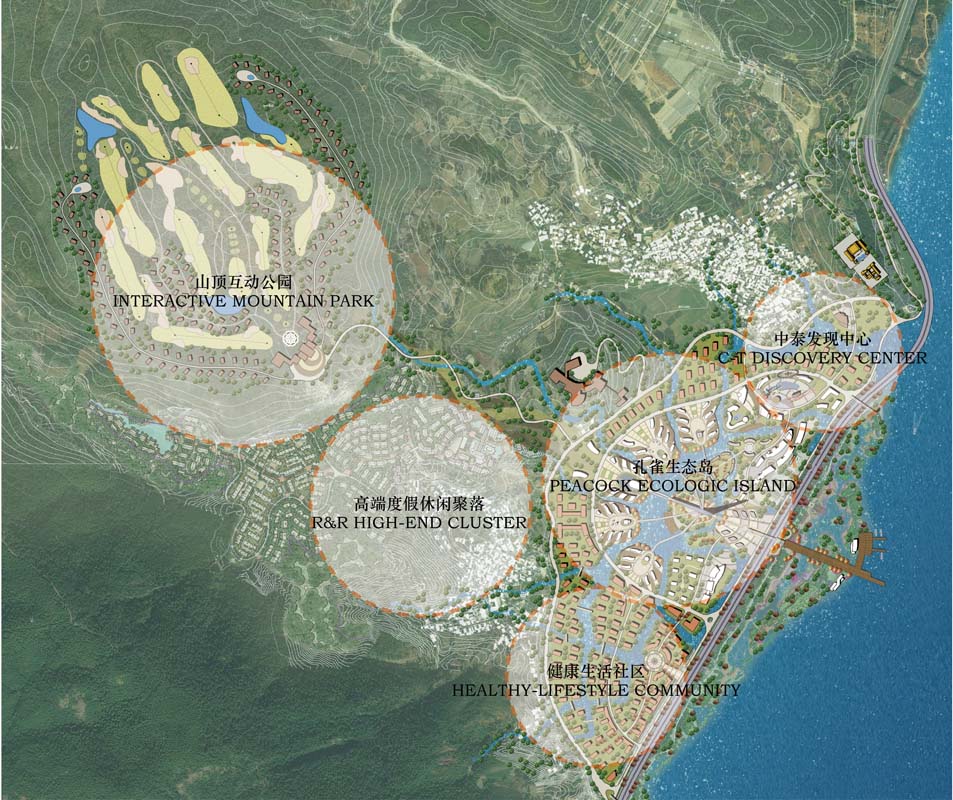 development localization
Create Community Zones
Preserve historic farm grid of narrow streets throughout the island
Carefully managing density
Open space: Recreation spaces, and view corridors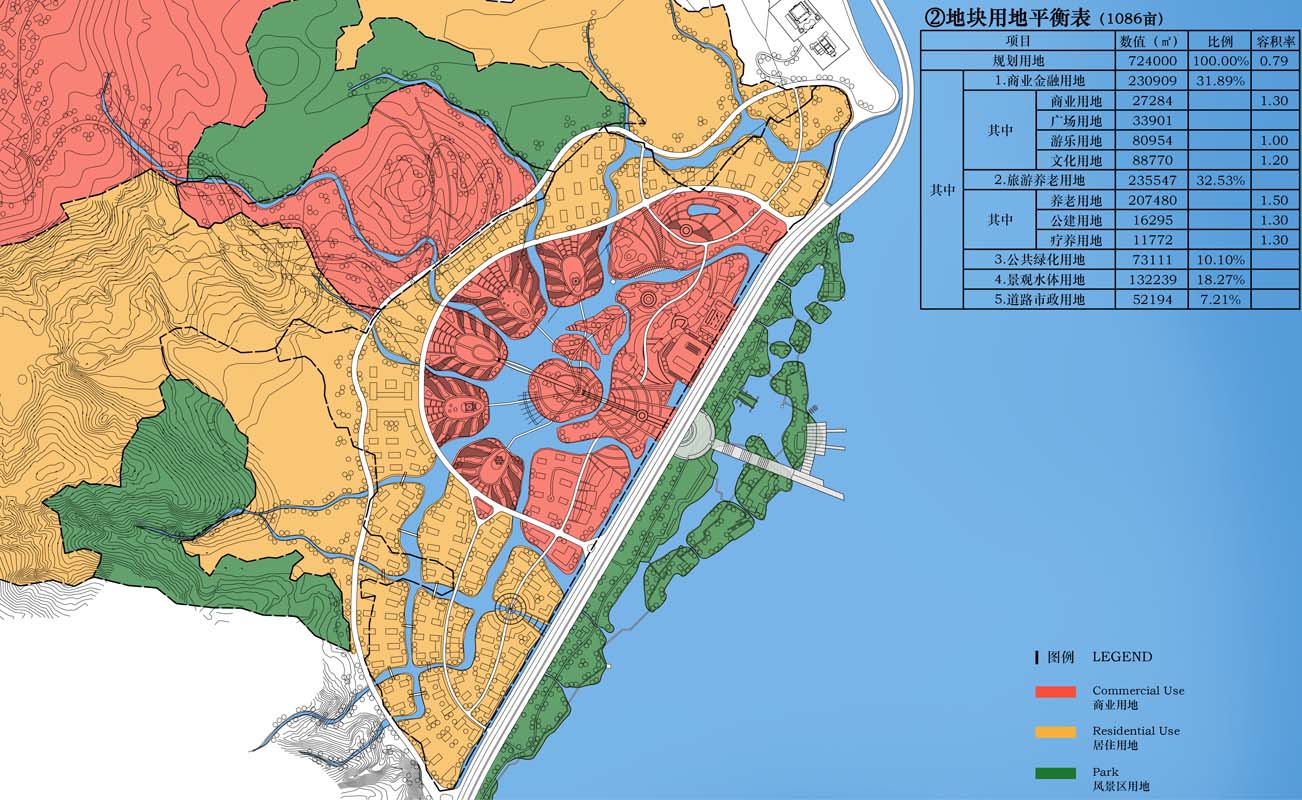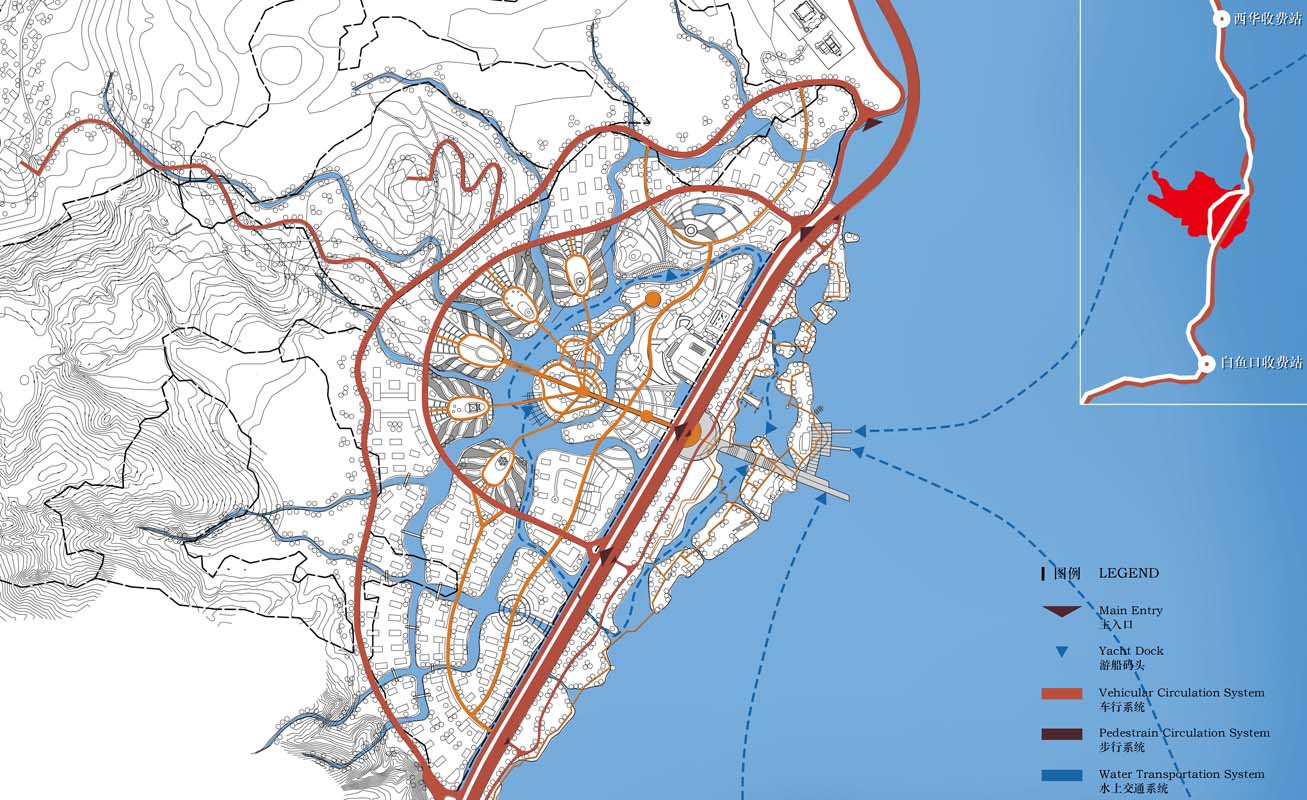 circulation analysis
Minimize over scaled highways. connect all villages to Kunming

existing road system view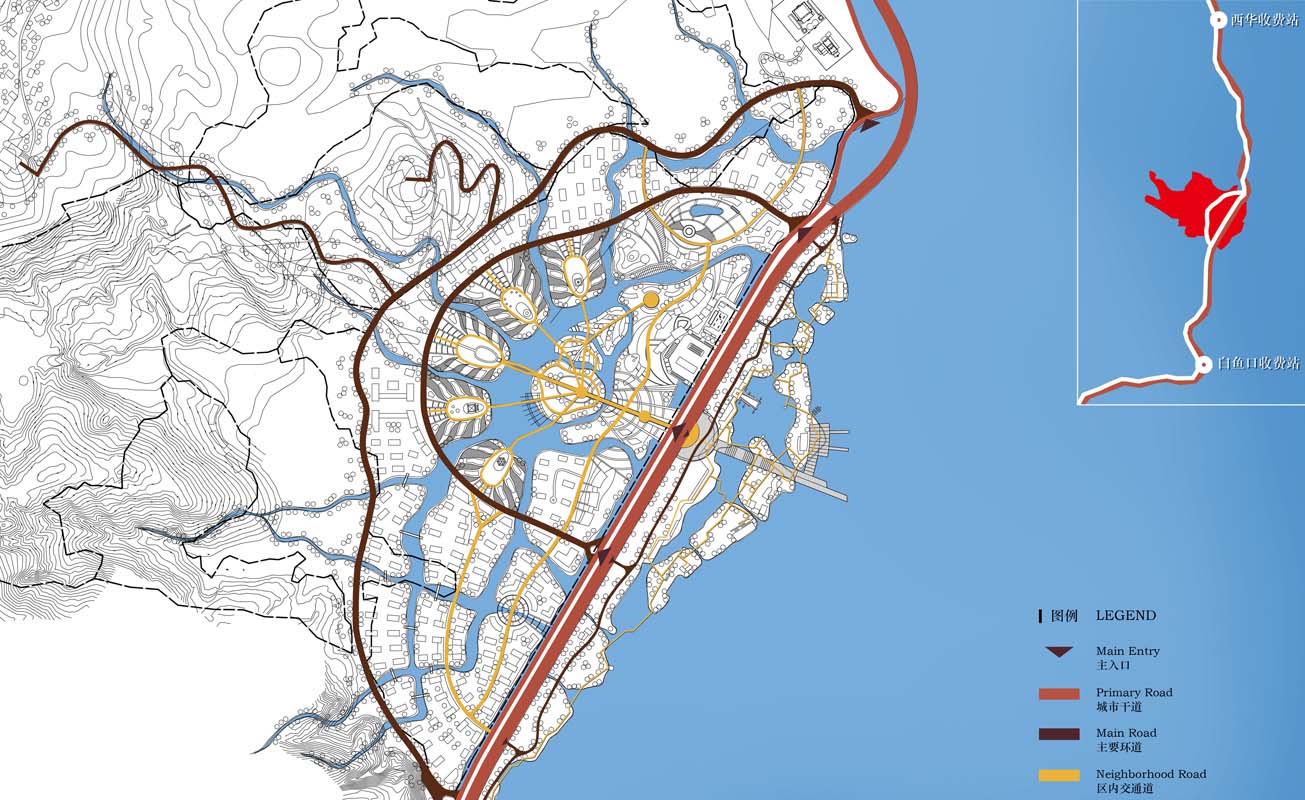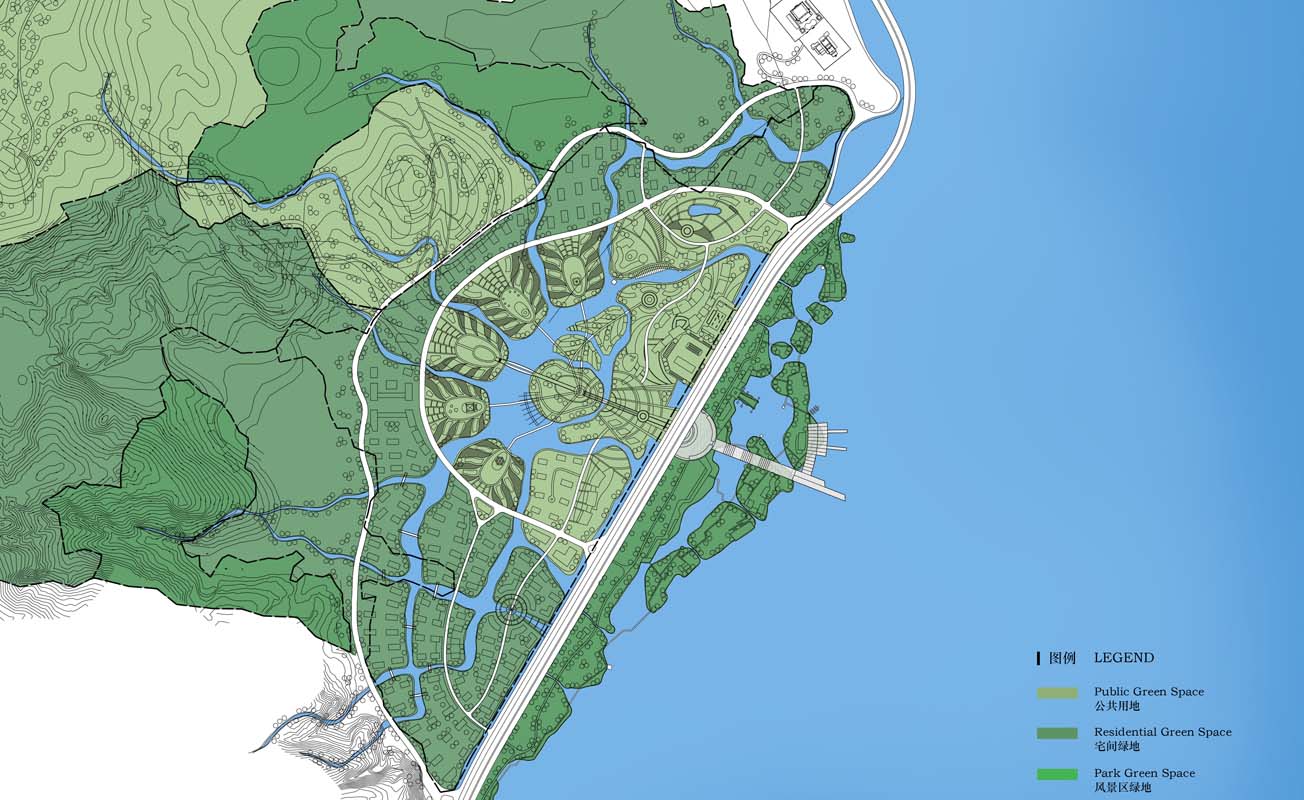 green spaces analysis
Respect the land
Restore wetland wildness areas.
They form strong natural habitats for a broad community of wildlife.
Maintain organic farming as core business.
Shifting the focus to organic products and direct sales to Kunming.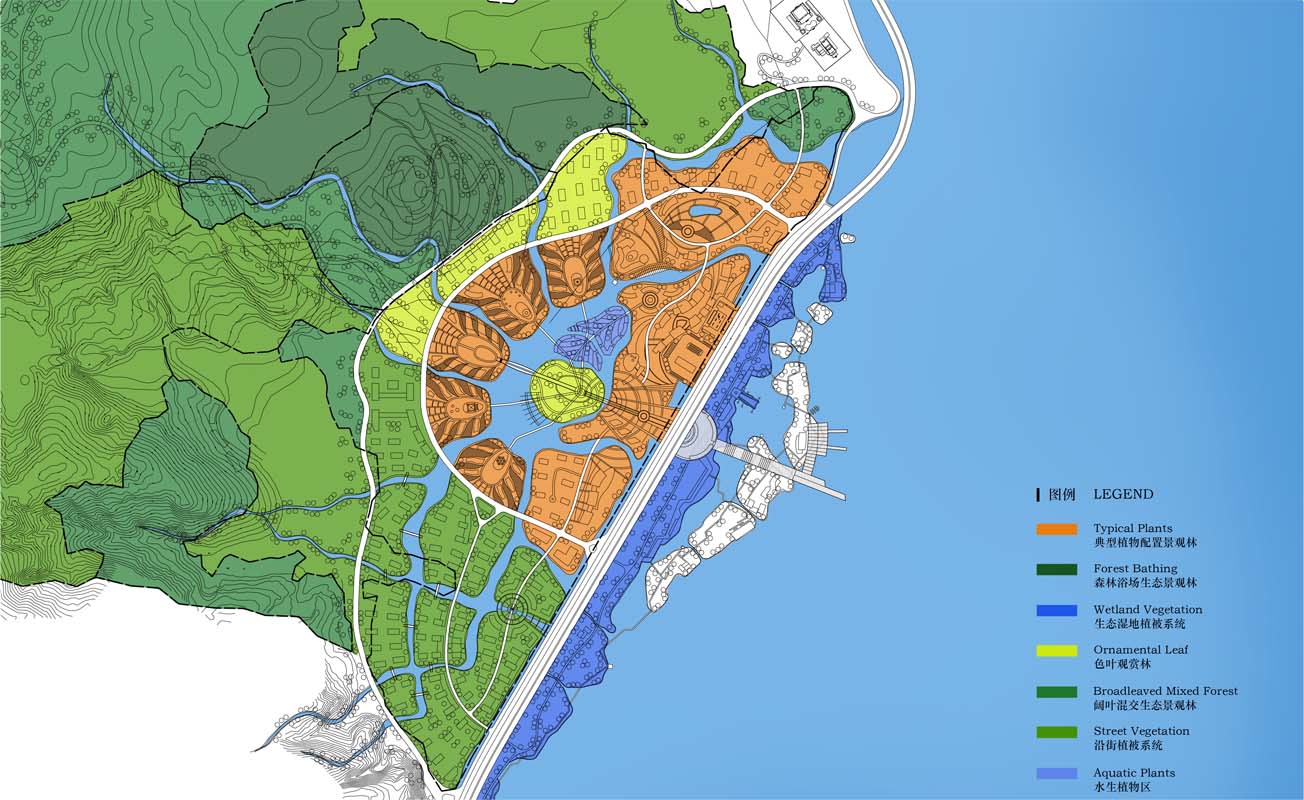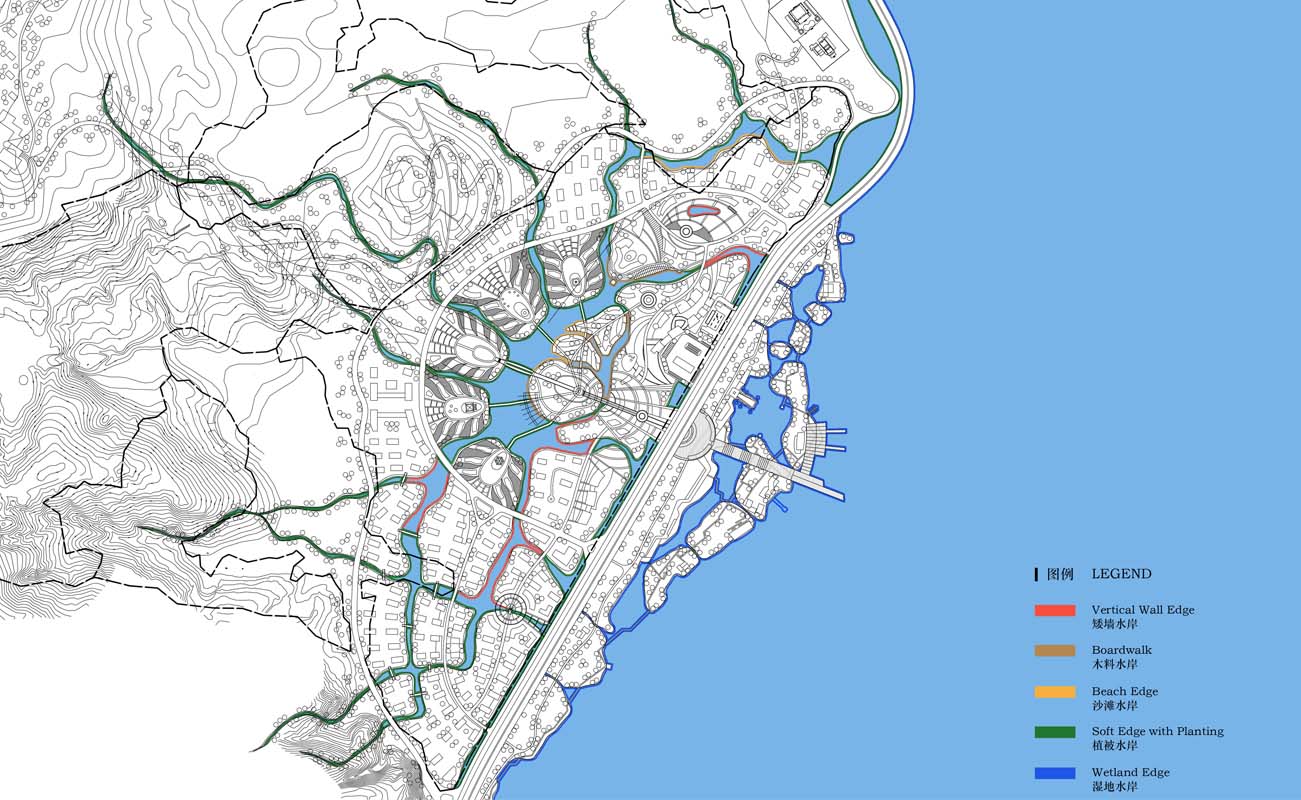 embankment treatment
Tie all villages to green filtration - lake system.
Introduce islands wide lake system.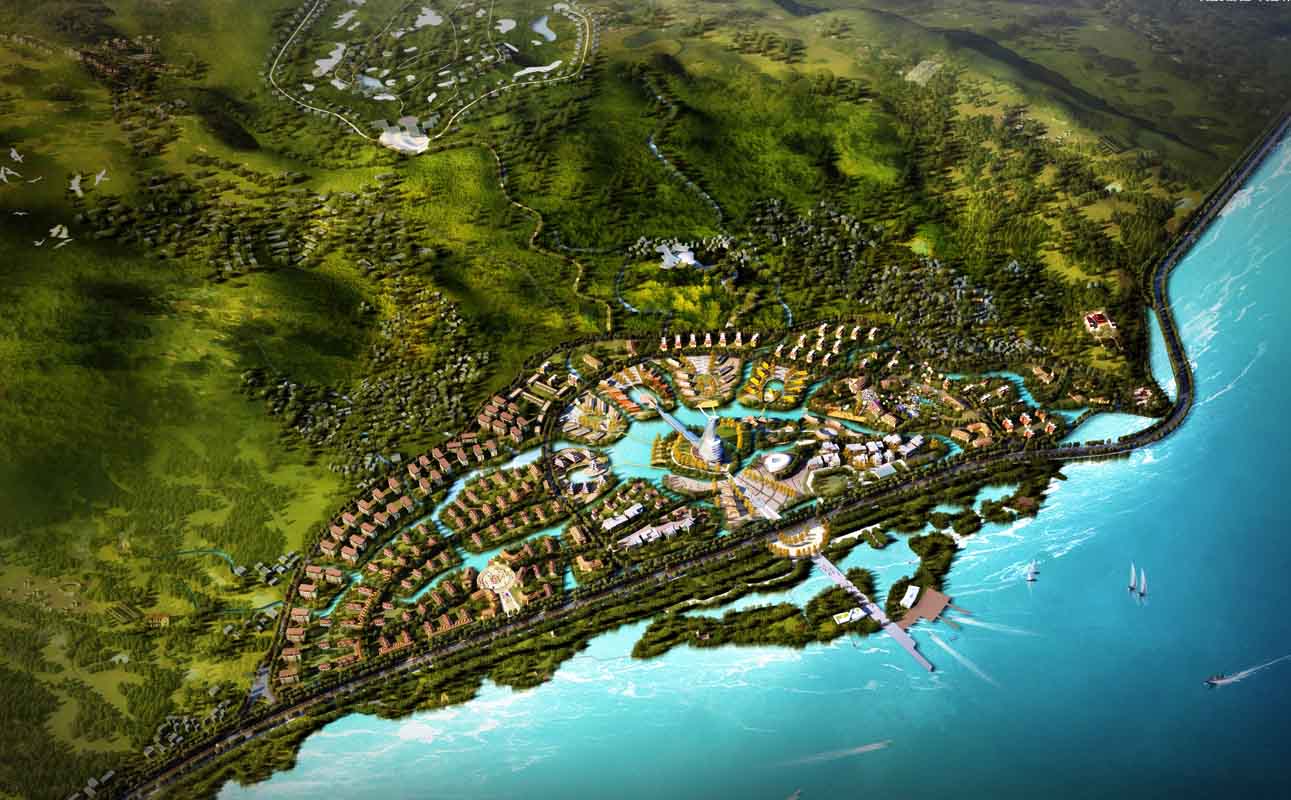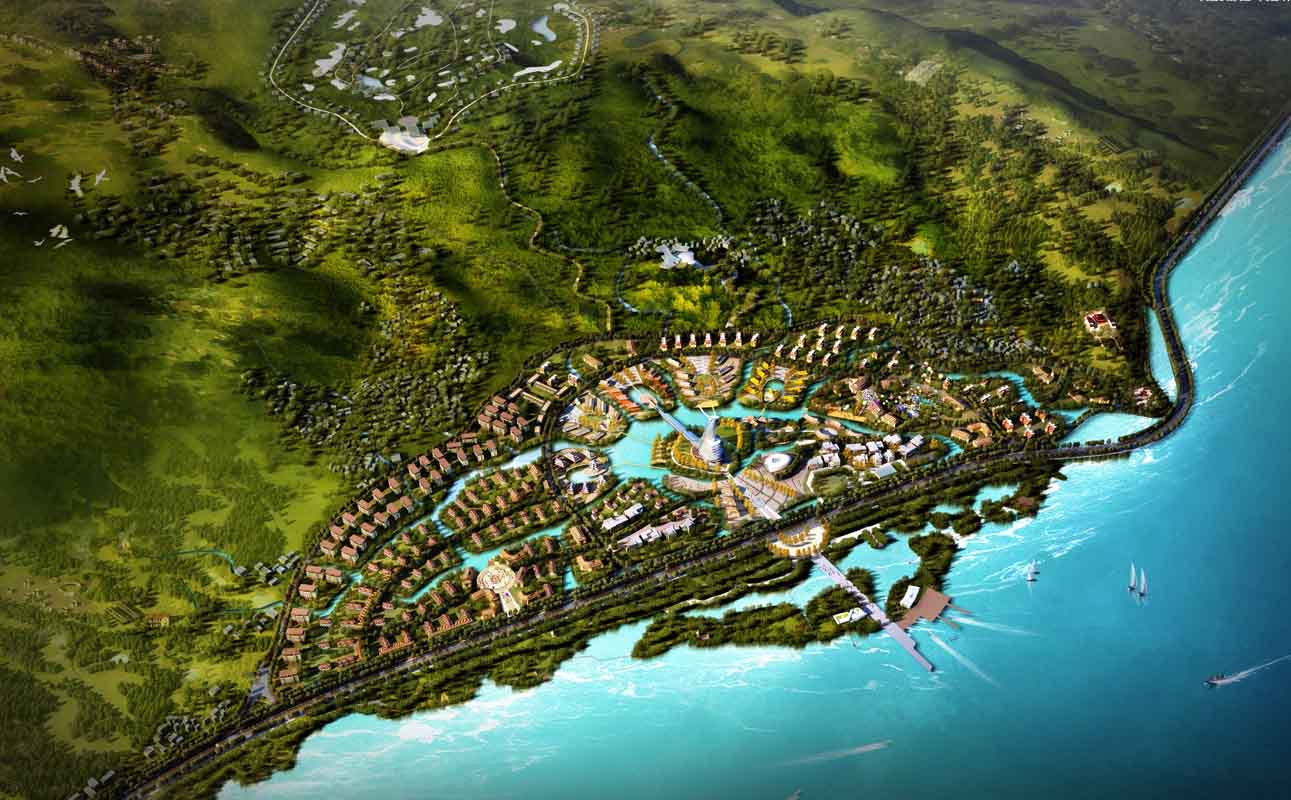 Peacock Watertown
Kunming, Yunnan Province, China, 2015
Area: 72.4 Ha.
Program:
Gateway Center

Canal Village
                          –Miao Village
                          –Thai Village
Tourist /Family Entertainment District

Canal Commercial Street

SPA/Resort

Senior Housing

Wet Land Park/Museum
                          –Wetland Park
                          –Wildlife Museum
Yacht Club

Art & Crafts School

Golf Club

Residential

Guanyin Village
                          –Buddhist Temple
                          –Medical Farm
Overall Concept:
RESPECT THE LAND
CREATE COMMUNITY ZONES: distinct, vibrant and modern
MAXIMIZE VALUE : carefully managing density, open space, recreation spaces, and view corridors
Working for Unitown Design Inc.
Renderings by professional visualizer